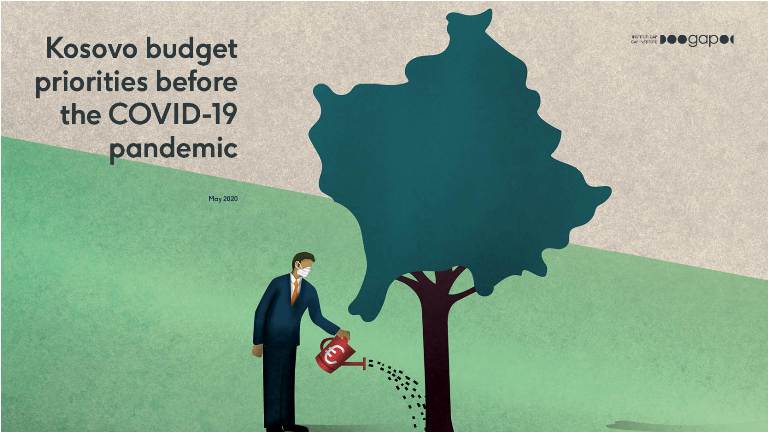 GAP Institute published the report "Kosovo budget priorities before the COVID-19 pandemic". The purpose of this report is to make an ex-post analysis of the approved budget allocations for 2020, before the COVID-19 pandemic hit. Due to delays in forming the government, Kosovo's 2020 budget was approved past the regular legal deadlines.
Similar to previous years, the vast majority of central capital projects are continued obligations from previous years, leaving little room for new projects. In addition, priorities by area have remained the same as last year, with over half of expenditures focused on economic issues, social protection and education. The health budget has slightly increased whereas the budget for education has significantly increased compared to the previous year.A budget increase is also planned for the Employment Agency, for the employment services program. However, a budget for only 90 people has been allocated for the Labor Inspectorate, whereas the government program envisages 400 staff for this department.
On the other hand, in terms of current expenditures, they have remained almost the same as last year. However, if the Law on Public Sector Salaries enters into force, the extent to which these costs can increase is not known, given that the exact cost of the law is not yet known.
Unlike previous years, this year there is a significant drop in the budget for highway construction and road rehabilitation. However, the Ministry of Infrastructure and Environment will still manage almost half of the central budget for capital investments.
Regarding capital investments from the central to the local level, most of them are ongoing investments from previous year. However, this year a more balanced distribution of investments in municipalities is observed.
GAP Institute will conduct a separate analysis regarding changes in the Kosovo budget as a result of this crisis.
To read the full report click here.