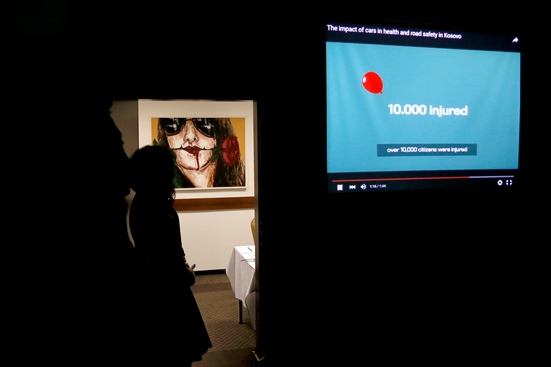 New Law on Road Traffic Provisions includes some of the GAP recommandations
In September 2016, Law no. 05/L-088 on Road Traffic Provisions entered into force. The law became famous mostly for its harsh fines for those who violate traffic rules. However, the new law also tackles some problems that GAP Institute has highlighted in its precious studies.
Last year, GAP Institute published a study arguing that the high number of traffic accidents in Kosovo as well as the high level of air pollution from vehicles has to do with control centres for not applying strict technical examinations. Therefore, one of GAP"s recommendations was that:
"Kosovo police should increase its professional and technical capacities in order to be able to detect the technical causes of traffic accidents".
According to the new law, now the police has the authority to ask the driver to send the car straight to a technical control centre for an extraordinary examination, if the police suspects that the vehicle does not fulfils the standards for participating in the traffic. The law also maintains that, in order to protect the environment, the technical control may even be carried out in the street, through mobile technical control teams.
GAP Institute study on the economy of cars in Kosovo is available HERE.