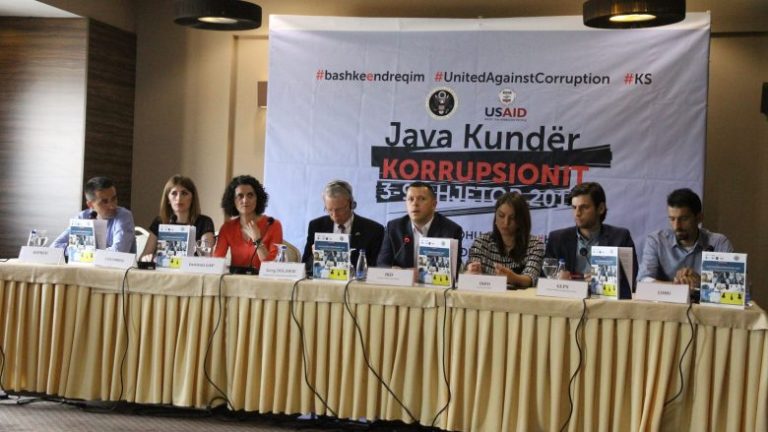 In December 2017, the coalition of the Anti-Corruption Week, namely the Kosovo Law Institute, Group for Legal and Political Studies, GAP Institute, Initiative for Progress, Columbus Institute, Çohu, and Kosova Institute for Policy Research and Development, reported numerous corruption cases they had researched and had reacted upon.
On June 22, 2018, the US Ambassador to the Rpulbic of Kosovo, Greg Delawie, and representatives of the coalition held a follow-up press conference to discuss the results of those reported cases and their effects in the collective anti-corruption efforts in the past six months.
Ambassador Delawie said that not every discussed issue was resolved and the work continues with challenges, but vowed that the US Embassy will continue its support to the coalition and the work they do since fighting corruption is one the priorities of his embassy's work in Kosovo.
Ambassador Delawie singled out and praised GAP Institute's success in pushing the government to revoke its earlier decision on forgiving the debts accumulated by bottled water producers which had no economic or legal grounds. He added that GAP's pressure and efforts for public awareness made that possible.