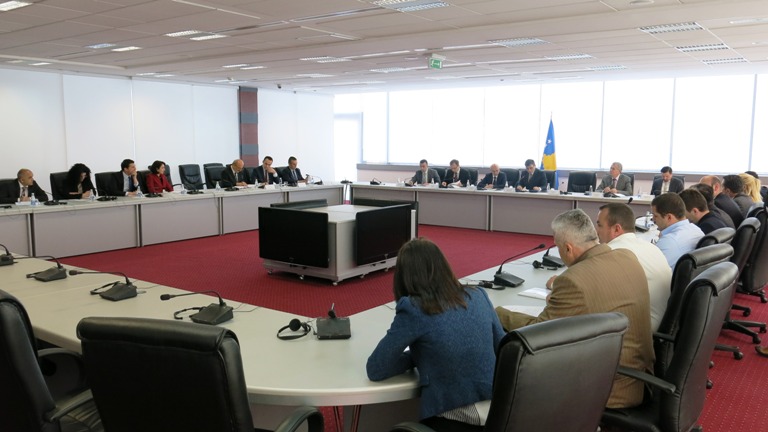 The Inter-ministerial Council meeting on Public Administration Reform chaired by the Minister of Public Administration, Mr. Yagcilar has had a meeting on the 2nd of November. GAP Institute has taken part in the meeting following the invitation of MPA. In this meeting a number of issues related to public administration reform have been discussed, such as: the next steps for the implementation of the Strategy for the Management of Public Finances (2016-2020), the progress that has been achieved in revising the Strategy for Improvement of Policy Planning and Coordination (2015-2018) and the Strategy for Better Regulation (2014-2020).
During the meeting it was also discussed about the process of drafting the package of legislation for the public administration, such as: the supplement and changing of the Law on civil service, the supplement and changing of the Law on state administration and drafting the Law on salaries to be realized from the budget of Kosovo. For this process, GAP has provided a research on the independent institutions and agencies, focused on the working relationship, salaries, internal organization and accountability. Findings of this report are serving as a good source of information for the concept documents being drafted for the three abovementioned laws.
GAP will also become part and contribute to the working groups to draft the three abovementioned laws.