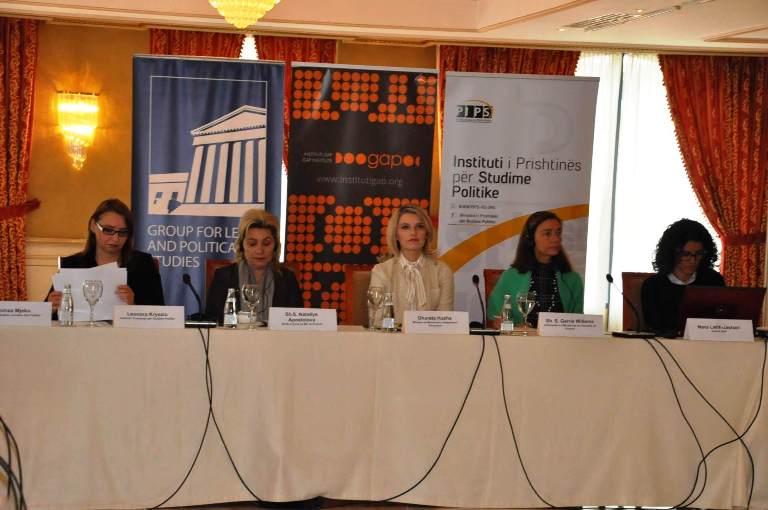 GAP Institute together with Pristina Institute for Political Studies (PIPS) and Group for Political and Legal Studies (GLPS) organized a round table discussion where they presented the report "European Reform Agenda - Monitoring Report for 2018". During this roundtable, the performance and efficiency of fulfilling the obligations of Kosovo within the ERA as well as the expectations for ERA 2 were discussed.
The European Reform Agenda (ERA) under the Stabilization and Association Agreement (SAA) focuses on three main pillars:
- Good Governance and Rule of Law, monitored by Group for Political and Legal Studies;
- Competitiveness and Investment Climate, monitored by GAP Institute;
- Employment and Education, monitored by Pristina Institute for Political Studies.
GAP, PIPS and GLPS, have continuously monitored the process intensively in the respective ministries and have summarized their assessments that are identified in this report. The report also includes recommendations that could be used in compiling ERA 2.
During this roundtable the online ERA monitoring platform was presented, which aims to provide detailed information to the media and the public regarding the monitoring process, performance and efficiency of the fulfillment of obligations by Kosovo within ERA. You can find the online platform by clicking on this link: http://www.eramonitoring.org/ .
The roundtable guest panelists were: Ms. Dhurata Hoxha, Minister of the Ministry of European Integration of Kosovo; HE Ms. Nataliya Apostolova, Head of EU Office/EU Special Representative in Kosovo; and HE Ms. Gerrie Willems - Ambassador of the Kingdom of the Netherlands to the Republic of Kosovo.
You can read the full report by clicking here.