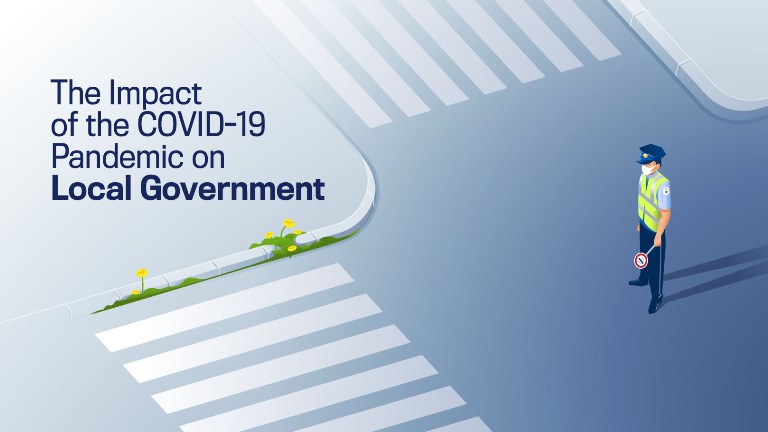 The undertaking of measures to slow the spred of COVID-19 pandemic has affected the work dynamics in all municipalities of Kosovo.
Local government has played an active role in taking measures to prevent the spread of the virus. All Kosovo municipalities have activated local crisis headquarters and set up field operational groups. In addition to these measures, municipalities have been continuously coordinated on decisions and measures taken by the central level. This coordination has been complete and efficient.
The drop in municipal revenues in all municipalities, during the second half of March and in April ranged between 45% and 90%. All categories from which municipalities secure revenues have been affected by measures to fight the spread of COVID-19. According to municipal reports submitted to the Ministry of Finance and Transfers (MoFT), in March and April 2020, all municipalities collected revenues amounting to 5.8 million Euros, or about 9.3 million Euros less compared to the same months of the previous year. Municipalities will sustain losses in their own-source revenues, especially in categories like property tax, police fines, court decisions and use of public spaces by foodservice industry. Some municipalities have approved economic stimulus packages foreseeing exemption from most payments that were planned to be made by businesses in 2020. Meanwhile, traffic fines have dropped by 90%.
In addition to their own revenues, municipalities will not be able to implement planned capital investments. A survey conducted in 16 municipalities found that there were at least 124 capital projects that would be postponed due to the situation created by the COVID-19 pandemic.
This situation has also caused a decline in labour. According to data from the Pension Savings Trust Fund (Trust), in March there were fewer contributors from each municipality compared to December 2019.
You can find the full report by clicking here.