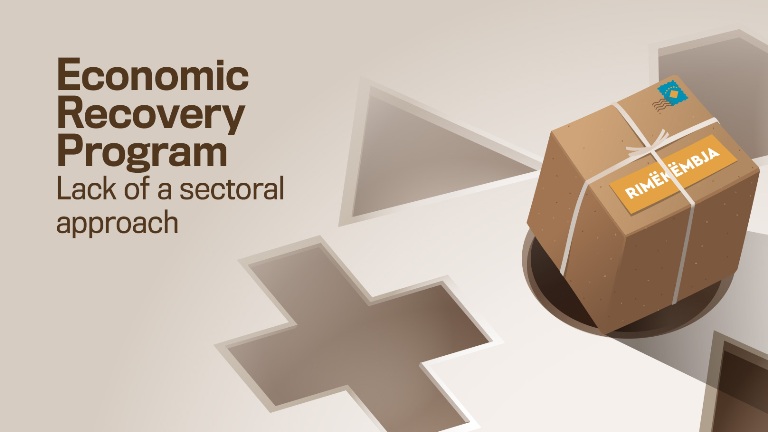 Today Gap Institute has published the report on the lack of sectoral approach on economic recovery programe. The report argues that the COVID-19 pandemic has disproportionately affected different industries of the economy in Kosovo. Considering that the measures from the Government of Kosovo to prevent the spread of virus restricted the movement of citizens and business activity in different industries disproportionately, the economic effects of the pandemic also differ by industry.
Based upon the recent data from the Tax Administration of Kosovo (TAK), the report shows that economic activities with the highest decline in turnover are the arts, entertainment and recreation industry (79%), real estate (44%), transport and storage (43%) and accommodation and food service (37%). On the contrary, Kosovo Government aids have been largely uniform across all economic industries. This approach risks making recovery difficult for the country's key and strategic industries.
Therefore GAP Institute recommends that the Government should define the industries with the highest declines and should target those with funds that are proportionate to the damage they have suffered, such as with policies that particularly affect their recovery.
The full report can be found by clicking here.
The analysis in Serbian language is available in printed form.
The project "Innovation for resilient media and citizen engagement" is implemented by: Kosovo 2.0 and GAP Institute.
This report has been published with the assistance of the European Union. The contents of this publication are the sole responsibility of GAP Institute and Kosovo 2.0, and do not represent the views of the European Union.