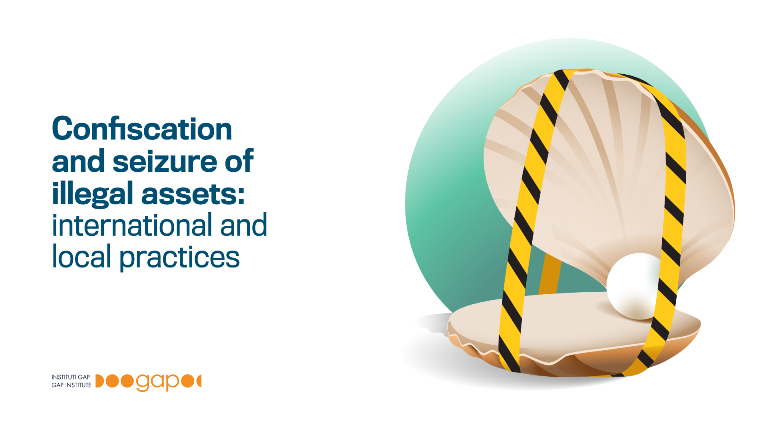 Confiscation of illegal assets acquired through criminal activities was and remains a major challenge for Kosovos institutions. Through this report, GAP Institute has analyzed the legal basis and the role of the Kosovo institutions that deal with the confiscation and sequestration of illegal assets, the new legal initiatives of the Government of Kosovo, international practices and the best forms of destination of the funds generated.
In order to improve the effectiveness of the institutions in the fight against the phenomenon of illegal benefits, the Government of Kosovo the Government of the Republic of Kosovo approved the Draft Law on the Establishment of the State Bureau for the Verification and Confiscation of Unjustified Assets. This Draft Law aims to facilitate the tracking, freezing, seizure and confiscation of illegal assets. However, the Venice Commission, in June 2022, found serious weaknesses in this Draft Law, which, if adopted, would pose a risk of violation of fundamental human rights and freedoms guaranteed by the Constitution of the Republic of Kosovo and international conventions.
Based on the findings of this paper, GAP Institute recommends that the Government of Kosovo should withdraw the Draft Law from the parliamentary procedures, which is already voted in principle, that paves the way for the creation of the State Bureau for the Verification and Confiscation of Unjustified Assets and advance the issue of sequestration and confiscation of assets by intervening in current legislation and increasing efficiency and institutional coordination. Respecting the principle of presumption of innocence should be a priority for the Government, so that party is not found guilty until proven so according to law.
Kosovos law-enforcement institutions should focus on models from international confiscation practices, which aim at property and not the individual, thus enabling the competent authorities to confiscate property or funds without any criminal decision and preserving their value.
On the other hand, it is very important that the confiscation fund be operationalized as soon as possible, through which it will be clearly defined where the confiscated assets go and what their value is, as well as the creation of a concentrated fund should be pushed forward all institutions that deal with the issue of confiscation and sequestration of property, since until now in case of any action on the ground each institution pays separately.
To read the full report please click here.