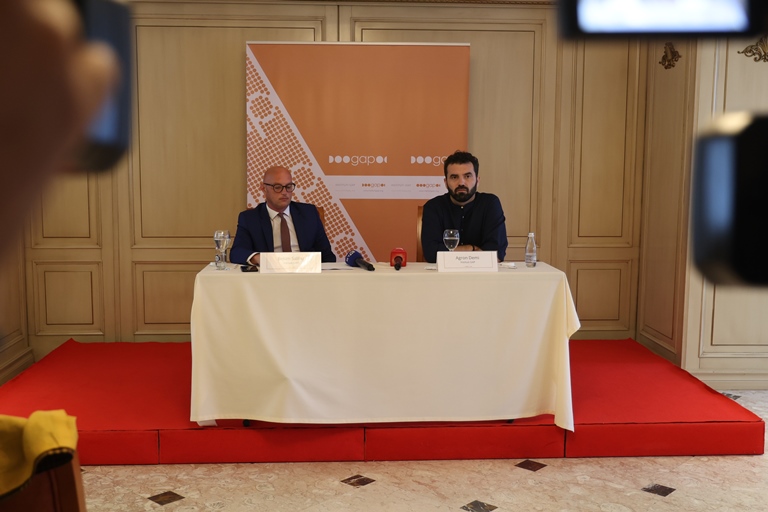 GAP Institute has published on the electronic platform "Municipal Identity Card" the latest assessment on the fulfillment of the promises of mayors of municipalities for the 2021 -2025 mandate. This update covers the period until the end of June 2023.
Out of a total of 1,816 promises made by 27 mayors, 473 promises (26%) have been fulfilled, 285 promises (16%) are partially fulfilled, 422 promises (23%) have been initiated, and 636 (35%) of the promises remain uninitiated.
The highest number of fulfilled promises is in the fields of education, culture, the economy, and public services. In the field of education, promises are related to offering scholarships, establishing cabinets and laboratories, maintaining school spaces, transparency in staff selection, and providing transportation coverage for students are leading in fulfilment. In the economic sector, some of the fulfilled promises are related to supporting new businesses, creating business offices, and assisting businesses in promoting their products. In the field of public services, parking spaces for vehicles, road marking and signalling, public lighting, and the expansion of green spaces are among the promises that have been fulfilled by multiple mayors. In the cultural sector, promises such as organizing festivals and various events, allocating budgetary resources to support theatre activities, galleries, and other cultural organizations have been fulfilled.
On the other hand, the lowest number of fulfilled promises is in the fields of urbanization, sports, and infrastructure. In the latter, out of a total of 199 promises made by 27 mayors, only 13 promises (7%) have been fulfilled so far. This field also had a lower rate of fulfilled promises in the previous mandate period. Delays are also noticeable in the field of urbanization, such as the development of zoning plans, urban development plans, and zoning maps.
GAP Institute periodically monitors the realization of promises in 27 out of 38 municipalities in Kosovo, as some of the current mayors of municipalities did not engage in active election campaigns. Mayors of municipalities like Mamusha and ten municipalities inhabited by Serb majority population have not presented any election program and have not made specific promises.
To view the details of the promises made and their fulfilment, you can visit GAP Institutes electronic platform by clicking HERE and the GRAPHICAL SUMMARY of promise fulfilment for this period.